Kampen Janitsjarorkester, Oslo – Norway
The Kampen Janitsjarorkester Band of Oslo Norway
With 70 members, only men, trying to entertain our audience with music and infectious mood. Kind of sticks out in a country where approx. 110 000 people, young and old play in such bands of a population of only 5.2 million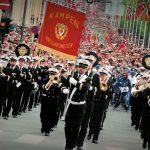 On of our hallmarks is the swinging style of music we play in the streets, the ability to spread a good mood while playing and kind of loose cut. We play for the listeneres, and slightly for our self.
Our position was strengthened when at our 85th years anniversary achieving as the first Marching Band ever to held concert in The Opera House in Oslo in 2014.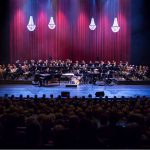 The media coverage and people's support can only be compared on The National Day 17th May parade. All the members of the band are amateurs, having normal occupations, beside their great interest in playing music.
The Band began in 1929 with 6 to 8 youngsters, not much more than 8-13 years old, with no influents from their parents. Financing was achieved by amongst other things collecting empty glass bottles, which they sold to scrap-merchants, and from pawnshops exchanged for old music instruments. The start was hard, but we are surely glad those youngsters made this effort.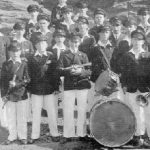 The band has 90 members, who perform 20-30 public concerts and parades each year. Their impromptu concert given after the 17th May National Day parade at the ancient restaurant «Stortorvets Gjæstgiveri» – is something you can't miss.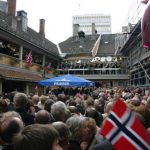 The band has performed all over Norway and internationally, in such different places as Murmansk (Russia), Bournemouth (United Kingdom), Budapest (Hungary), Hamburg and Munich (Germany), Lake Garda (Italy), New York and New Orleans (USA).
One of the albums, «From Kampen to New Orleans», has been received with acclaim in Norway. The book with the same name is covering the 75 years of history of the Band.
Check out our Albums.
Check out some 17th of may performance over the years.